Regular price
Rs. 2,499.00
Sale price
Rs. 999.00
Unit price
per
Sale
Sold out
Order On
WhatsApp
Low stock: 37 left
Lifetime warranty

Easy Return Policy

Express Shipping Free

CUSTOMER REVIEW IMAGES:
EXPRESS YOUR LOVE
Pets are incredibly smart and intuitive creatures. They have a remarkable ability to understand and respond to human emotions, creating a strong bond with their owners. Their intelligence allows them to pick up on our cues, providing comfort and support when we need it most.
BEFORE PURCHASE CHECK THIS
Why Customers Trust Fuoco?

Quality: Fuoco products are known for their exceptional quality. We strive for excellence in every aspect of manufacturing, ensuring that our products meet rigorous standards and deliver superior performance. Customers trust us to provide durable, reliable, and long-lasting products that meet their expectations.

Functionality: Our products are designed with practicality in mind. Whether it's a gym bag, rucksack, lunch bag, or dog harness, we focus on functionality to enhance the user experience. We consider the specific needs and requirements of our customers, incorporating features and design elements that make our products efficient and user-friendly.

Customer Satisfaction: We place a strong emphasis on customer satisfaction. From the quality of our products to the level of customer service we provide, we aim to exceed customer expectations. We value feedback and continually strive to improve our products and services based on customer needs and preferences.

Commitment to India: As an Indian brand, customers appreciate our commitment to manufacturing products in India and supporting local artisans. By choosing Fuoco, customers contribute to the growth of the Indian economy and promote the values of indigenous production.

Overall, customers buy Fuoco products because they offer a winning combination of quality, functionality, style, comfort, and a commitment to supporting local manufacturing. We take pride in delivering products
that meet the diverse needs and preferences of our customers, earning their trust and loyalty.
Say good by to skin irritation and much pressure on the front

We prioritize the comfort and well-being of our customers, ensuring that our products are designed to alleviate common issues and provide a superior experience.

Our meticulous attention to detail and choice of high-quality materials help prevent skin irritation and discomfort. We understand that wearing certain products for extended periods can cause irritation, so we use soft and hypoallergenic materials that are gentle on the skin. With Fuoco, you can enjoy the benefits of our products without worrying about irritation or discomfort.

Moreover, our products are thoughtfully engineered to distribute
pressure evenly, especially in the case of our harnesses. We understand
that excessive pressure on the front can be uncomfortable for both pets
and their owners. Our harnesses are designed with adjustable straps and
secure closures to ensure a customized and comfortable fit. This
alleviates pressure on the front and provides a secure yet gentle hold,
making walks and outdoor activities more enjoyable for both you and your
pet.
Can I return or refund my product if I'm not satisfied?

Yes, we have a flexible return policy that allows you to return the product with in 7 days if you are not satisfied. We understand that customer satisfaction is important and we want to ensure that you have a positive shopping experience with us. If the product does not meet your expectations or if you are not completely happy with it, you have the option to return it for a refund or exchange.
Need help

The quickest way to reach out to us is via WhatsApp

Number: +91 9716116110

Please initiate a chat message on WhatsApp or call directly.

Else you can email us at info@fuocoworld.com for further communication
Share
View full details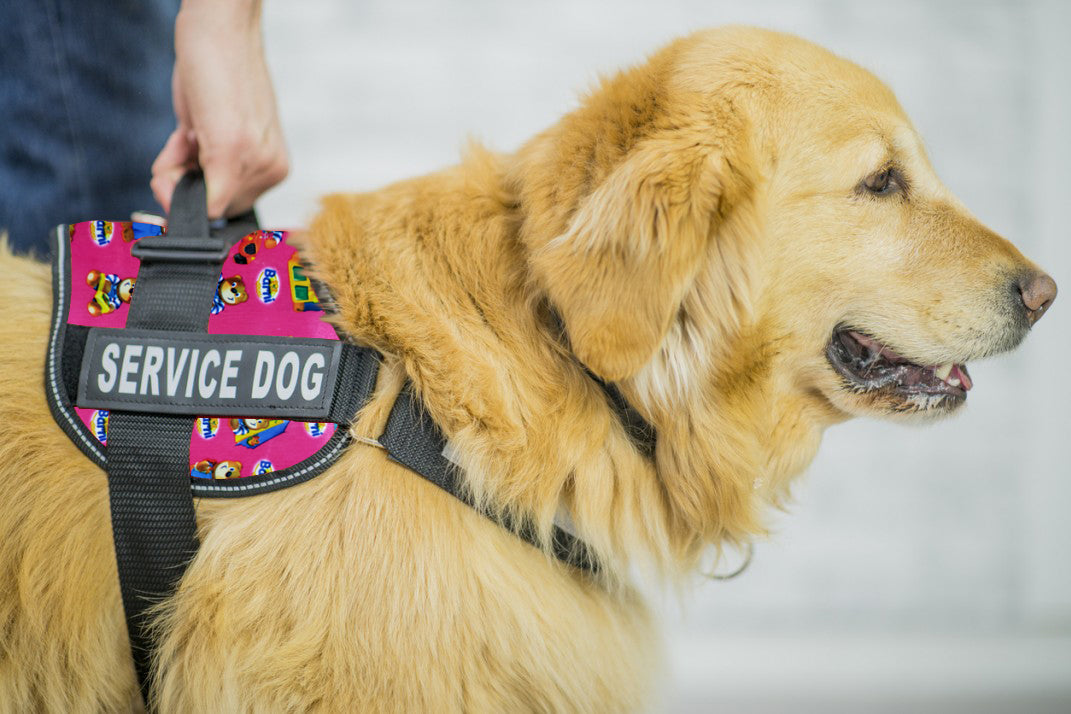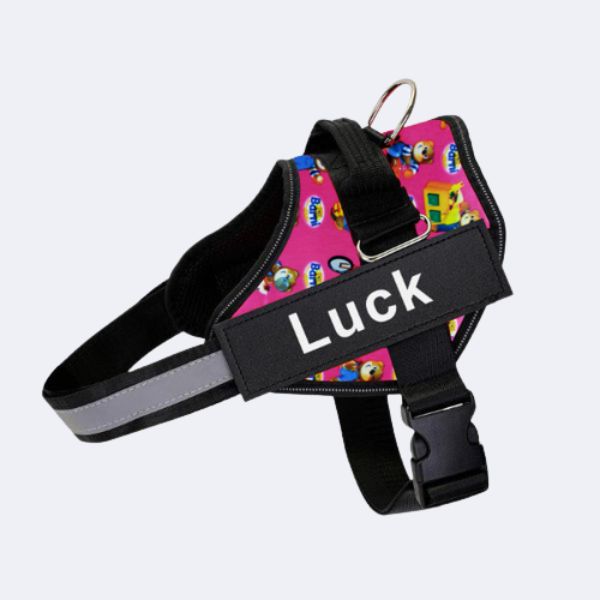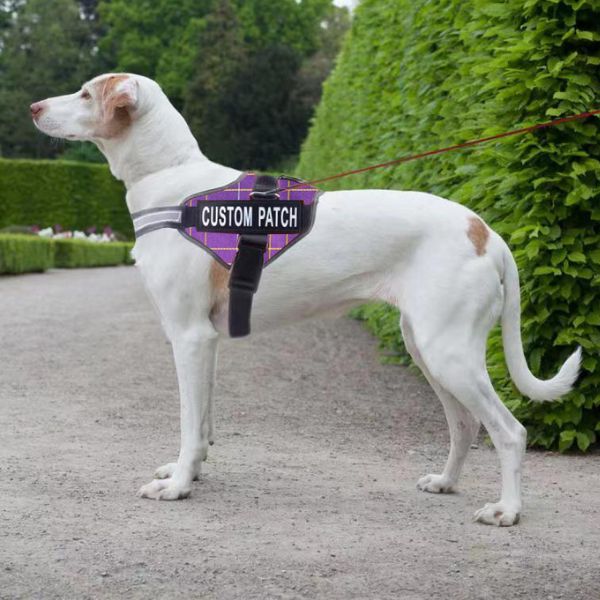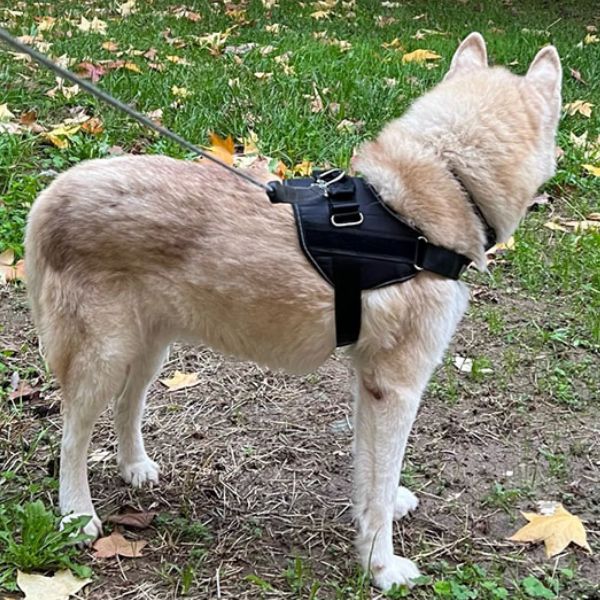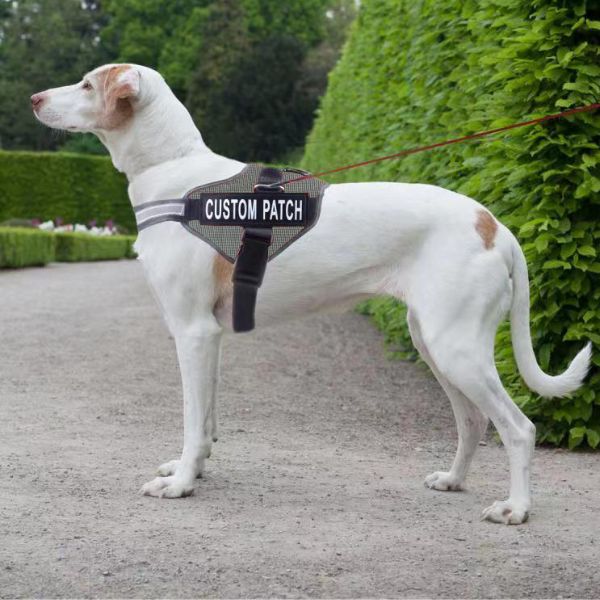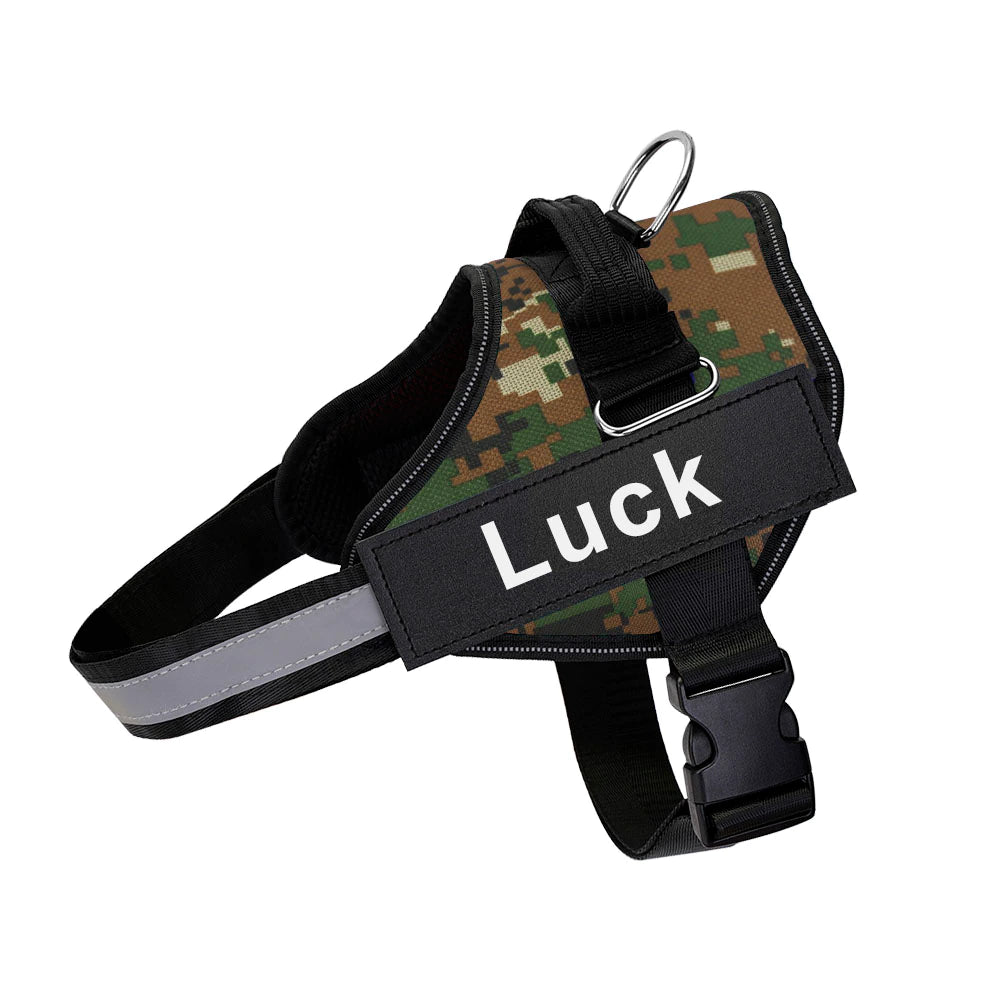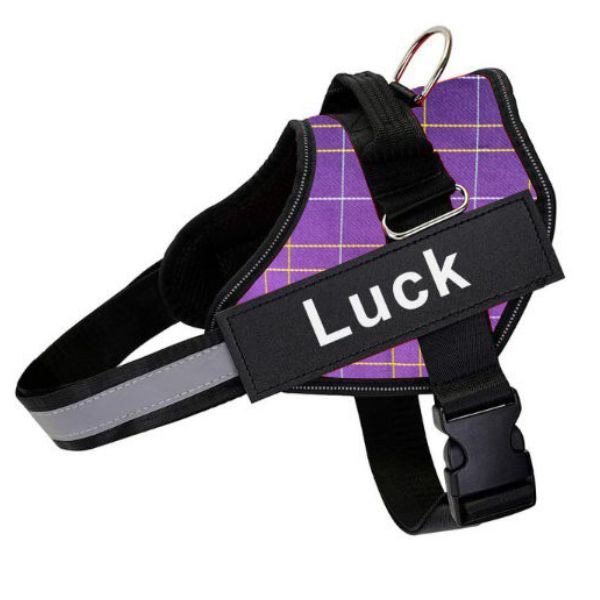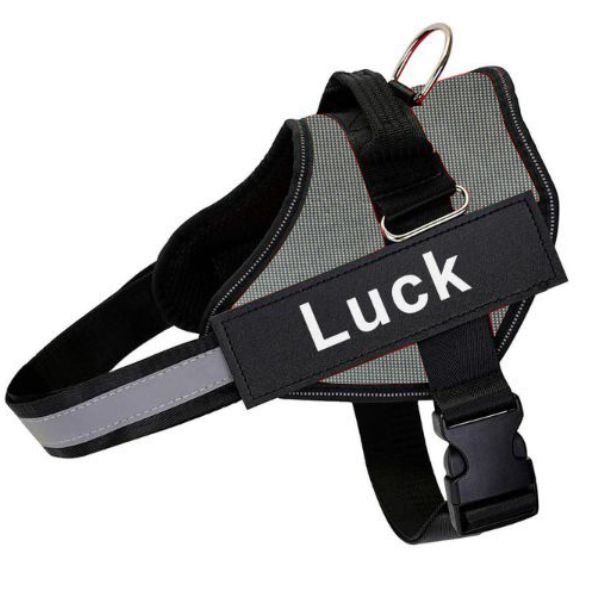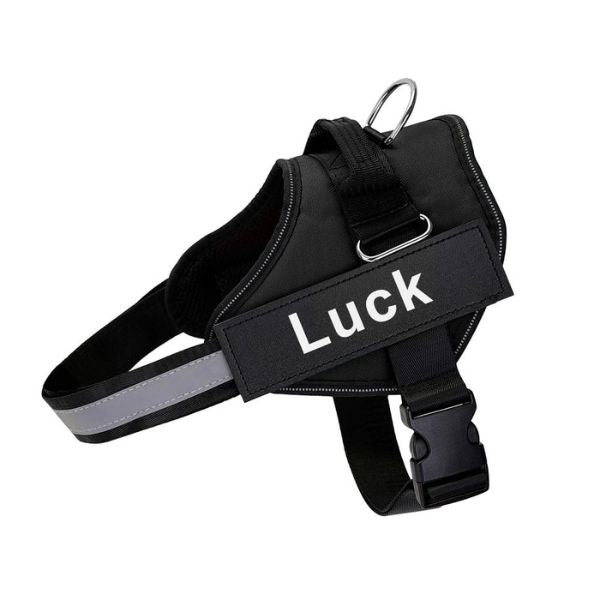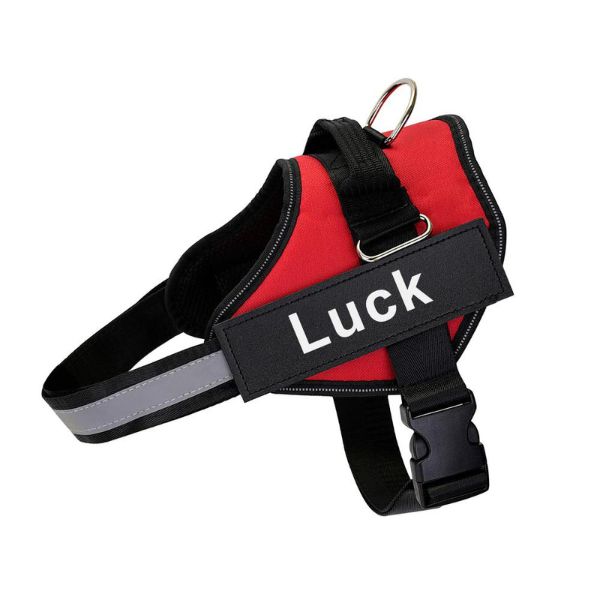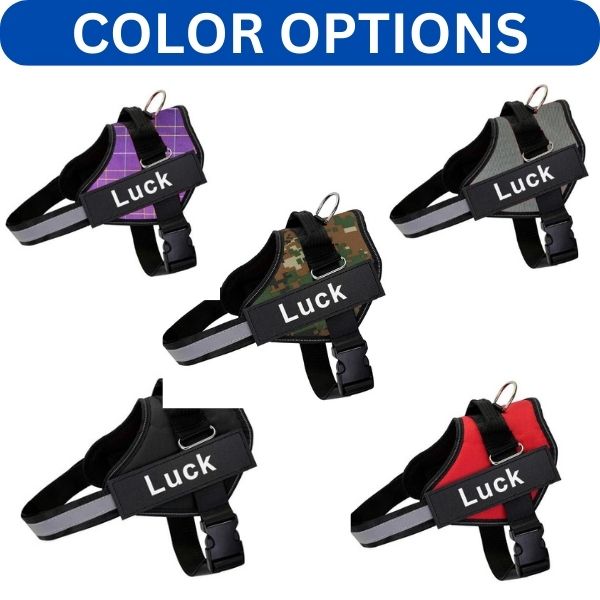 End the fuss and struggle!
Our dog harness is designed for easy on and off, making it a breeze to put on and take off in record time 2 seconds.
Experience the convenience of the Fuoco No-Pull Pet Harness, offering effortless on and off capabilities for pet owners.
Our harness becomes the ultimate solution for busy pet owners, giving you the freedom to cherish quality time together.
Why Are Custom ID Tags Important?
Each year, approximately 14.5 million pets are lost in the India alone and 62.4 million are homeless, and millions of those end up in the nation's animal shelters. Tragically, only 15% of dogs in shelters without ID tags with their owners. 
Introducing our exceptional dog harness with a built-in name plate, designed to provide personalized protection and style for your beloved pet. This innovative harness combines functionality, comfort, and customization, ensuring the utmost safety and peace of mind during walks, adventures, and everyday activities.
Our dog harness is crafted with premium materials to ensure durability and long-lasting performance. The adjustable straps allow for a secure and customized fit, catering to dogs of various sizes and breeds. The harness is designed to distribute pressure evenly, minimizing any discomfort or strain on your pet's neck and chest.
What sets our dog harness apart is the integrated name plate feature. The name plate serves as a customizable identification tag, providing essential information about your pet, such as their name and your contact details. This ensures that your pet can be easily identified if they ever wander off or get lost. The engraved name plate adds a personal touch and eliminates the need for separate ID tags that can get tangled or lost.
Comfort is a top priority. The harness is padded with soft, breathable material to prevent rubbing or chafing, ensuring your pet's comfort even during extended wear. The sturdy D-ring attachment on the back of the harness allows for easy leash connection, giving you full control and security during walks.
Not only does our dog harness with a name plate provide safety and functionality, but it also showcases style and uniqueness. With various colors and design options available, you can select the perfect combination that reflects your pet's personality and enhances their overall look.
Experience the peace of mind that comes with knowing your pet is protected and easily identifiable with our dog harness featuring a name plate. Invest in this practical and stylish accessory that combines personalized identification, comfort, and security for your furry companion. Enjoy worry-free adventures and create lasting memories with your beloved pet, all while keeping them safe and stylish.